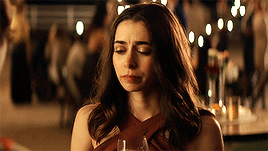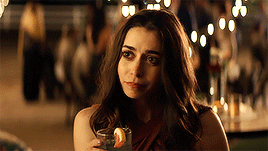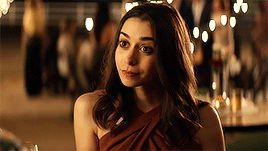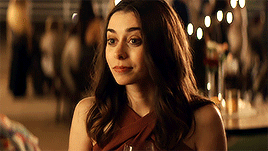 born jacqueline hannah yates
21 december 1982
toronto, ontario, usa professional name jackie yates residence new york city + toronto alma mater university of toronto occupation actress + producer years active 1999-present
JACQUELINE HANNAH YATES
(born 21 December 1982), known professionally as
JACKIE YATES
, is a Canadian actress and producer. [...]
Early Life
a sports-playing tomboy from a very normal middle-class family. very stem-minded, immunology major whose happenstantial high-school side gig acting in a small-budget indie movies was surprisingly successful enough that the idea of being forced into grad school just to be marginally employable was vastly unappealing by comparison.
[...]
Career
basically kind of came by acting intuitively and learned how to navigate the biz on the go, with bit roles in big films and big roles in small films. somehow very early in her career managed to link together the fullerverse and the whedonverse, and regularly goes to bat with quasi-stunt casting in both showrunners' new projects, early sci-fi credit through the roof. mad men is her big break, avengers is her foray into showing up for a few minutes every movie for a franchise paycheque, the handmaid's tale is her "fuck it i have power and i'm not giving it up".
[...]
Personal Life
[...]
[...]
---
Film
(2021) the french dispatch
... tbd
(2019) spider-man: far from home
... maria hill
(2019) avengers: endgame
... maria hill
(2018) annihilation
... lena
(2018) avengers: infinity war
... maria hill (uncredited cameo)
(2017) blade runner 2049
... dr. ana stelline
(2015) avengers: age of ultron
... maria hill
(2014) captain america: the winter soldier
... maria hill
(2014) this is where i leave you
... penny moore
(2012) the avengers
... maria hill
(2011) our idiot brother
... natalie
(2009) adam
... beth buchwald
(2008) passchendaele
... sarah mann
(2007) just buried
... roberta knickel
(2005) serenity
... river tam
(2005) the hitchhiker's guide to the galaxy
... trillian
(2003) my life without me
... ann
(2003) the i inside
... clair
(2002) the hours
... julia vaughan
(2001) manic
... tracy
(2000) the laws of enclosure
... beatrice
(1999) new waterford girl
... moonie pottie
Television
(2017-2021) the handmaid's tale
... june osborne [producer]
(2017) alias grace
... [producer]
(2013-2015) agents of s.h.i.e.l.d.
... maria hill [3 episodes]
(2013-2015) hannibal
... miriam lass [4 episodes]
(2009-2010) dollhouse
... bennett halverson [4 episodes]
(2007-2015) mad men
... peggy olson
(2004) wonderfalls
... jaye tyler
(2002-2003) river tam
... river tam